PRX - Pieces for Tone: Engaging
"From the bottom will the genius come that makes our ability to live with each other possible. I believe that with all my heart." These are the wor...
Added: Sep 13, 2017
Length: 58:00
Gene Grant is the host of New Mexico in Focus and joins us as a journalist to discuss New Mexico's Behavioral Healthcare system.
Added: Aug 04, 2016
Length: 16:12
John Acosta and Joseph Vigil from "Free Association UNM" talk about how they raise awareness for mental health. Interviewing John Acosta and Joseph...
Added: Aug 04, 2016
Length: 05:51
N'MPower participant, Marquell Hicks, interviews quilt artists Sharon Wirtz and Jane Gabaldon, in a community engagement project between the Museum...
Added: Apr 09, 2014
Length: 10:00
New music from Oliver, Comadre, TTNG, and more.
Bought by KZYX, Spokane Public Radio, KRCB-FM "Radio 91", WTIP, KSJD and more
Added: Jan 30, 2013
Length: 57:02
Purchases: 9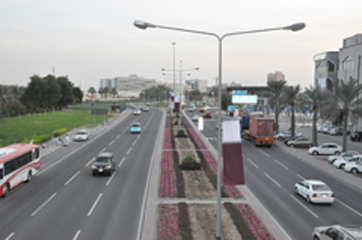 The Supreme Council of Education (SEC) wants to teach Qatari History as a mandatory subject in all the private schools in Qatar, starting from the ...
Added: Dec 15, 2012
Length: 08:33
A little over a year ago, three friends confronted their meat eating ways by participating in a field dressing class put on by Women in the Outdoor...
Added: Jan 03, 2012
Length: 04:52
Purchases: 2
The city of Oakland is currently defending a controversial effort to reduce gang violence. Alameda County Judge Robert Freedman is reviewing a prop...
Added: Mar 06, 2011
Length: 07:05
John Latimer shares his observations of the change of nature in our lives.
Added: Aug 04, 2010
Length: 11:44
Those yellow forks that drop from the table of heaven, they strike us to the core with their terrible power.
Bought by WTIP
Added: Aug 02, 2010
Length: 02:58
Purchases: 1
Conversation with our early bird fishing guide Jeff Sundin. June 24th, 2010
Added: Jun 24, 2010
Length: 17:30