PRX - Pieces for Tone: Engaging
Mental health is an issue that rarely gets discussed in the black community. For college students of color the issue gets even more difficult.
Bought by WRST-FM Oshkosh and KBCS 91.3 FM Community Radio
Added: Dec 08, 2016
Length: 04:22
Purchases: 2
Kira luna is the Prevention education specialist at the Rape Crisis Center of Central New Mexico. She will be talking about working with the ENLACE...
Added: Aug 05, 2016
Length: 14:56
Gene Grant is the host of New Mexico in Focus and joins us as a journalist to discuss New Mexico's Behavioral Healthcare system.
Added: Aug 04, 2016
Length: 16:12
John Acosta and Joseph Vigil from "Free Association UNM" talk about how they raise awareness for mental health. Interviewing John Acosta and Joseph...
Added: Aug 04, 2016
Length: 05:51
Journalist and writer Sam Quiñones wrote a book titled, Dreamland:The True Tale of America's Opiate Epidemic, which details how this epidemic spre...
Added: Aug 04, 2016
Length: 14:00
Ebony Isis Booth is a poet in Albuquerque, New Mexico. She currently works as the Programs and Commumications Coordinator at the Harwood Arts Cente...
Added: Jul 21, 2016
Length: 08:24
When most people are on their way to sleep, San Francisco's Homeless Outreach Team, or SF HOT, is just beginning its graveyard shift.
Bought by PRX Remix
Added: Feb 04, 2015
Length: 07:34
Purchases: 1
Music Icons with Anna. Chicken S*#T Bingo has been an Austin Texas institution for quit some time now and Dale Watson has been the figure head for ...
Added: Nov 26, 2013
Length: 04:26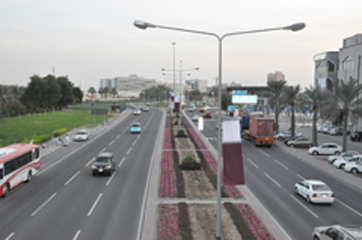 The Supreme Council of Education (SEC) wants to teach Qatari History as a mandatory subject in all the private schools in Qatar, starting from the ...
Added: Dec 15, 2012
Length: 08:33
In surprising and sometimes shocking detail, Kaycee shares what her life in a gang entailed, how her teachers changed her life, and how she's pursu...
Added: Sep 01, 2012
Length: 16:04
Back in the States, life doesn't get any simpler for Matt.
Added: Aug 30, 2011
Length: 07:51
Vroom, vroom, vroom...
Added: Nov 09, 2009
Length: 03:59
Libby's best friend Caitlin is very very shy-so shy that she feels like she was born into a world where she just doesn't belong.
Bought by Vocalo.org and YouthCast
Added: Jul 31, 2008
Length: 05:20
Purchases: 2
Catalina Punete tells the story of her romantic crush that turned into an obsession.
Added: Jun 03, 2006
Length: 13:56
Purchases: 2