PRX - Pieces for Tone: Engaging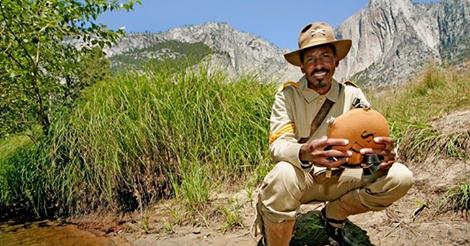 Shelton Johnson is a ranger at Yosemite National Park. He's part Cherokee, part African American, and part Seminole. And he's used his background ...
Bought by New Hampshire Public Radio and WABE
Added: Jan 14, 2015
Length: 08:28
Purchases: 2
One of the most stunning comebacks in the history of rock and roll...
Added: Mar 10, 2008
Length: 05:44
Purchases: 2